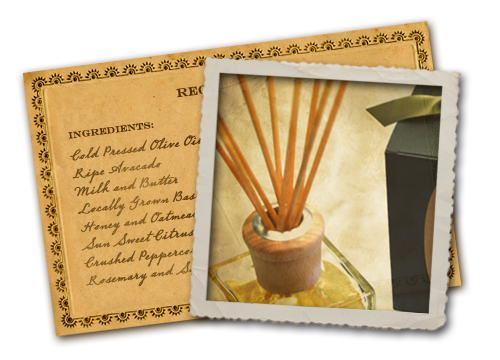 ROOM DIFFUSERS
Enhance any room of the house with these natural aromatherapy diffusers. Fragrant, long-lasting,  made with essential oils.
Description   Aromatherapy quality essential oils in attractive glass vessels, diffused through wooden reeds, to naturally scent your space.
Benefits   Our sense of smell is powerful in that it affects the way we think and feel. Aromatherapy with reed diffusers is a safe way to create wonderful fragrances in every room of your home.
Instructions   Place reeds into the vase and allow them to soak in the scented oil. Remove reeds, flip them around as needed, remove any reeds if scent is too strong  Be careful with the oil and any drippings.essential oils are strong and will remove varnish is not cleaned up. Leave reeds in oil to diffuse the scent, flip them to refresh.