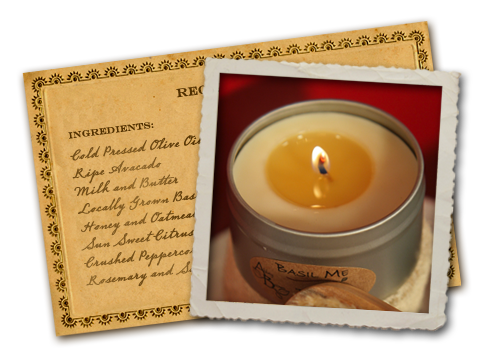 SIGNATURE CANDLES
Please know that we now pour our candles in brown glass jars, no longer in tins. They are now 7oz!
Enhance the mood with the soft glow of candles, creating an aura of calm with these sensual aromas that are blended with 100% Soy Wax.
All That Jazz
$

21.00
Warm, intoxicating, exotic scent with a refreshing, uplifting aura.
4oz Candle Tin
Description   Soy wax candles combined with essential oils, hand poured into attractive tins with fitted lids.
Benefits   An essential oil candle is not toxic like a synthetic fragrance candle. When you release the aroma into the air, you also release the components of the candle.
Instructions   Trim candle wick to < inch for longer burning time. Keep this and all candles out of the reach of children. Never leave a burning candle unattended.